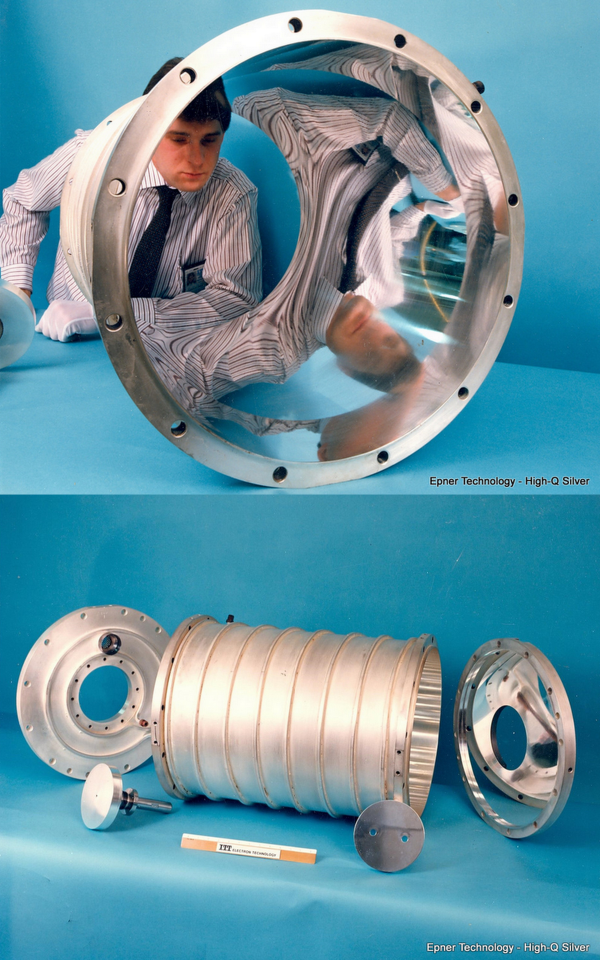 I recently visited a long time customer: Mini-Circuits, a global operation that is based in Coney Island, that, shamefully, I have not visited for some two years.
Mini-Circuits is a world renowned manufacturer of RF and microwave assemblies and Harvey Kaylie, the president and founder, took me along with one of his top technical guys to lunch at a classic Greek-owned diner overlooking Sheepshead Bay.  We sat on the outside deck just across the street from the water's edge where my late brother Gerry kept his 36 foot cruising sailboat; the same boat on which I learned to sail.
Naturally our conversation led to the topic of silver plating of microwave stuff and I launched into my story of how my father's plating company was the first production shop for the internal silver plating of waveguides, referred to as "microwave plumbing" by those in the know…
That was back in 1938 when I was a five-year-old at my first job in my daddy's plating shop; cleaning wire off the used plating racks and getting paid a nickel rack.
And then I saw him! A man in a uniform was standing on the plating shop floor with a gun!
That armed guard was there to escort the silver-plated microwave hardware to a company on 61st Street and Broadway in Manhattan, with the eponymous name of  L.H. Terpening.  "Terp", as he was affectionately called in our shop, was the main supplier of this hardware to General Electric, the prime.
                                                         * * *
Many, many years later, I found myself in Princeton, New Jersey, and recalled that Terpening had retired to Princeton. I found his listing and called the number, not believing for a moment that he could still be alive.
His wife answered and put her frail but lucid ninety-six-year-old husband on the phone, and  almost weeping, "Terp" began to recall his dealings with my father's company. He  wrote the biggest checks of any of my suppliers to Cohan Epner (Our company's name for its first 75 years).
For the first time, I heard where this hardware had been used.
He told me that after the devices were assembled and tested in his company, they were rushed to England and installed along the English Channel Coast to track the incoming German bombers in the Battle of Britain.  It was this early warning system that permitted the British Spitfire interceptors to remain on the ground, conserving precious fuel, only attacking the enemy bombers at the last moment.
An invention that originated in England but was produced by America's "arsenal of democracy,  was truly the "Secret Weapon," without which, the Battle of Britain might have had a different outcome.
The author Michael Korda wrote a marvelous history of these radars and their role in England's finest hour in his book called With Wings Like Eagles.
Today, this tradition of quality silver plating for filters, waveguides and a myriad of other microwave "plumbing"is part of Epner Technology's plating heritage. It's in our DNA. We call our plated ultra-pure silver "High-Q Silver" and in the words of one Motorola engineer, it is … the highest-Q™ we have ever tested."
Two hours passed quickly between Harvey and me, two veteran entrepreneurs discussing life and business . Harvey complained about our prices but I expected nothing less; it was Harvey just being Harvey.
In spite of his needling, we both agreed that the lunch was too pleasurable to let another two years go by before we repeat it"¦ especially at our age.
Photo References: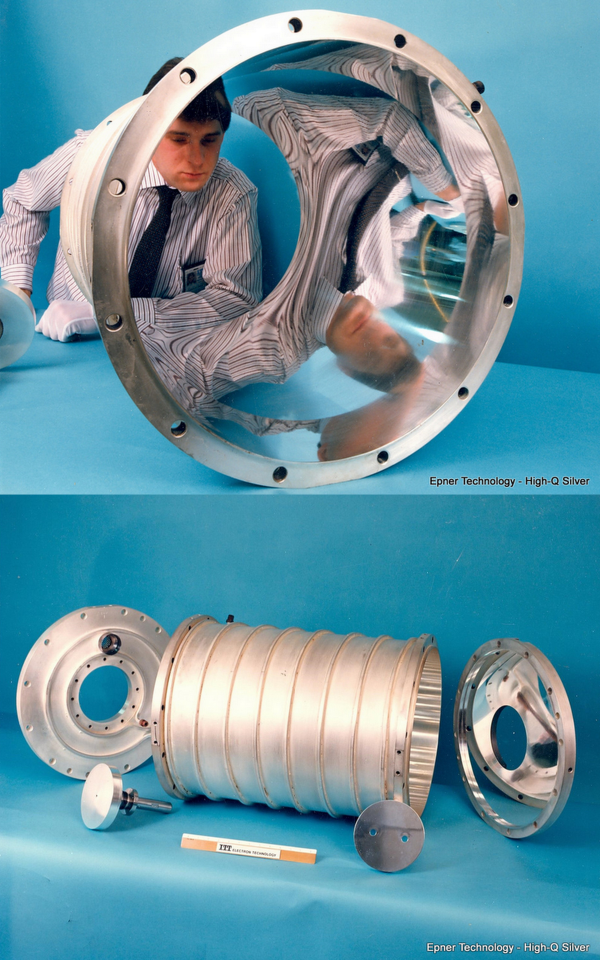 A more modern example of High-Q Silver.  A "Pulsed Compression Cavity" from the Star Wars era. A "soft kill" device that was intended to destroy the "brains" of an incoming ICBM with an enormous blast of microwave energy.This polished cylinder was coated with .002″ (.05mm) of copper followed by .001″ of Epner's High-Q Silver.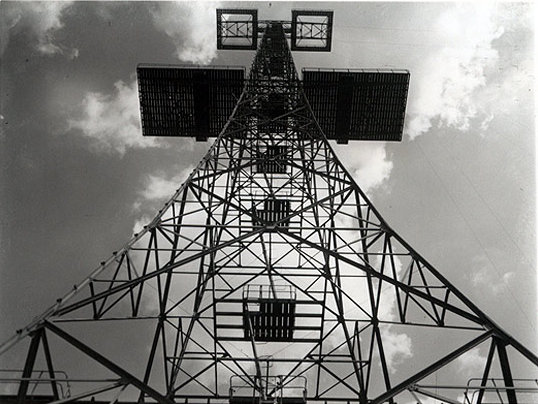 Battle of Britain Radar. Photo courtesy of Data Space Blog and author btaub.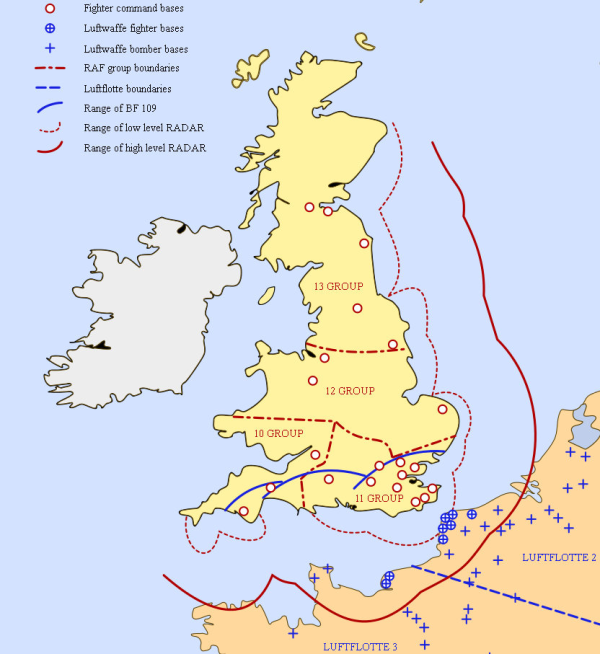 WWII Radar Map courtesy of Wikipedia.  Author Hohum.
Additional References:
Silver Plating ("High-Q Silver")
Michael Korda/With Wings Like Eagles

Source: New feed