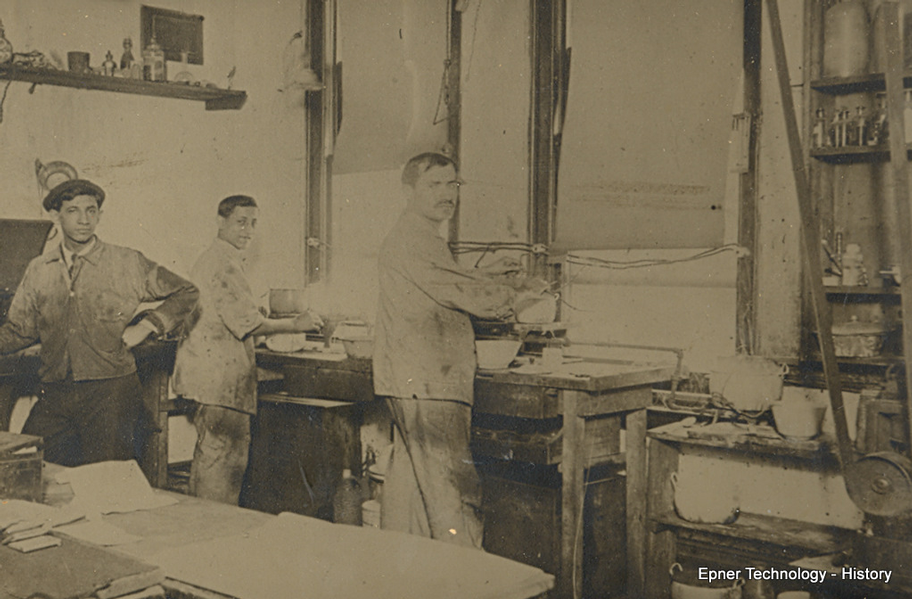 The picture on the right was taken in 1908 in the jewelry repair shop owned by Joseph Landsman (right), along with Louis Epner (left) and Emanuel Cohan (middle) during their first experience in the world of electroplating.
Two years later, with the plating knowledge acquired in Landsman's shop, together they formed Cohan-Epner Co. Inc.
The seed capital for this venture was $600 in gold invested by Cohan's mother (also Epner's mother-in-law), who had immigrated to the U.S. from Hungary in 1892.