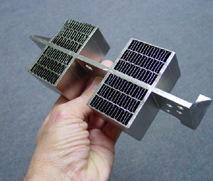 MIL-C-26074D
AMS-2404 & 2405
ASTM-B-656 & B-733
Epner Technology is a pioneer in the development of Electroless Nickel Phosphorous alloy with two distinct applications: Optical Performance and Corrosion Resistance.
If the application is for subsequent optical polishing then the nickel is plated with an intentionally reduced deposition rate to produce an amorphous deposit that is totally pit-free, pore-free, a nickel quality that in some hands has been able to yield a polished surface roughness of less than 10 angstroms rms.
When corrosion resistance is the requirement, particularly on aluminum, then a specific level of phosphorous is maintained to be the most corrosion resistant ratio. ETI is proud to have been apart of a Rockwell Collins study to produce what is now on their drawings as, CREN (Corrosion Resistant Electroless Nickel). Our aerospace customers are free to utilize this unique body of knowledge that was developed in conjunction with this Cedar Rapids based company some ten years ago. The full report, funded by the Airforce, is available under certain conditions.