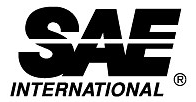 Nadcap program as a part of PRI (Performance Review Institute) was created in 1990 by the Society of Automotive Engineers and is headquartered in Warrendale, Pennsylvania. Nadcap's memberships of "prime contractors" convene to coordinate industry-wide standards for special processes and products. Through the Performance Review Institute, Nadcap provides independent certification of manufacturing processes for the industry.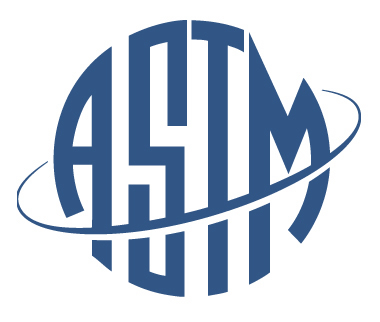 Alloy Plating – AMS-P-81728
Alloy Plating-MIL-P-81728
Cadmium Plating – AMS-QQ-P-416
Cadmium Plating-Other
Cadmium Plating-QQ-P-416
Chemical Cleaning-Acid Cleaning
Chemical Cleaning-Alkaline Cleaning
Chemical Cleaning-Solvent Cleaning
Chemical Cleaning-Titanium Cleaning-Acid
Chemical Cleaning-Titanium Cleaning-Alkaline
Conversion/Phosphate Coatings – MIL-DTL-5541
Conversion/Phosphate Coatings-MIL-C-5541
Copper Plating-AMS 2418
Copper Plating-MIL-C-14550
Copper Plating-Other
Electroless Plating Nickel – AMS-C-26074
Electroless Plating Nickel – ASTM B733
Electroless Plating Nickel-AMS 2404
Electroless Plating Nickel-MIL-C-26074
Gold Plating-AMS 2422
Gold Plating-AMS 2425
Gold Plating-MIL-G-45204
Nickel Plating – AMS-QQ-N-290
Nickel Plating-MIL-P-27418
Nickel Plating-QQ-N-290
Rhodium Plating-MIL-R-46085
Silver Plating-QQ-S-365
Stripping-MIL-STD-871
Surface Treatment/Passivation – AMS-QQ-P-35
Surface Treatment/Passivation-QQ-P-35
Tin Plating-ASTM B 545
Tin Plating-MIL-T-10727
AMS 2404
Electroless Nickel Depsoition
AMS 2418
Copper
AMS 2422
Gold Plating
AMS 2425
Gold Plating
AMS-C-26074
Electroless Nickel Plating
AMS-QQ-N-290
Nickel Plating
AMS-QQ-P-35
Passivation Treatment
AMS-QQ-P-416
Cadmium Plating
ASTM B488
Gold Plating
ASTM B545
Electrolytic Tin Plating
ASTM B733
Nickel Plating
MIL-C-14550
Copper Plating
MIL-C-26074
Electroless Nickel Plating
MIL-DTL-5541 / MIL-C-5541
Chem Film, Chemical Conversion Coating
Mil-G-45204
Gold Plating
MIL-P-27418
MIL-P-81728
MIL-R-46085
MIL-STD-871
MIL-T-10727
QQ-N-290
QQ-P-35
QQ-P-416
QQ-S-365
Silver Plating, Electrodeposition.
In 2002, the Epner Technology received its ISO 9002 Certification, and holds quality certifications from all the major aerospace contractors. Epner supplies PPAP documentation to two major automotive manufacturers, and, of course,Mil-I-45208.
Epner Technology, Inc. would like to announce that we have received our current Nadcap Accreditation Certifications for Chemical Processing and Aerospace Quality System for 2010-2011, and for 2009 we achieved Supplier Merit status, an achievement we are very proud of.