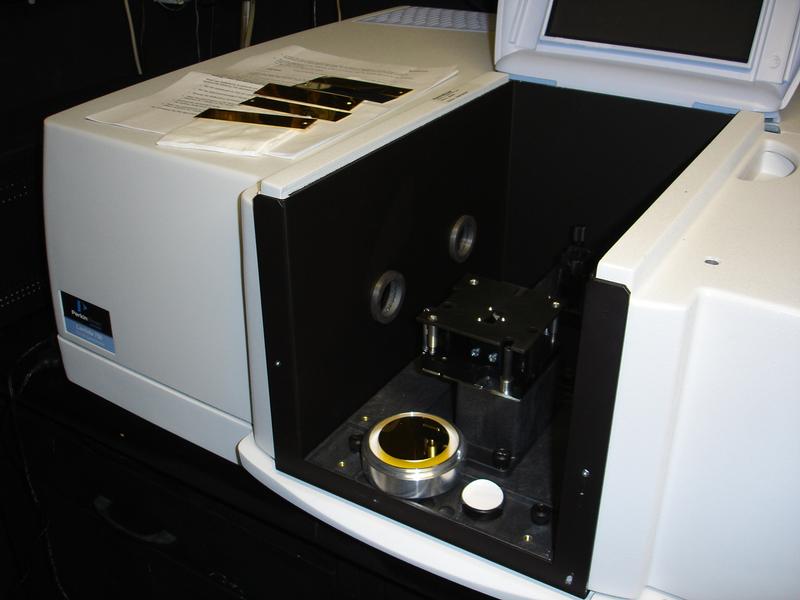 With its integrating sphere attachment, the Lambda 750 is the heart of Laser Gold quality maintenance. It measures total infrared reflectivity (i.e. specular and diffuse) in the range of from 700nm to 2500nm and is calibrated to the NIST Standard 2011.
Click here for more information on PerkinElmer products.
Click here for information on X-Ray Fluorescence.