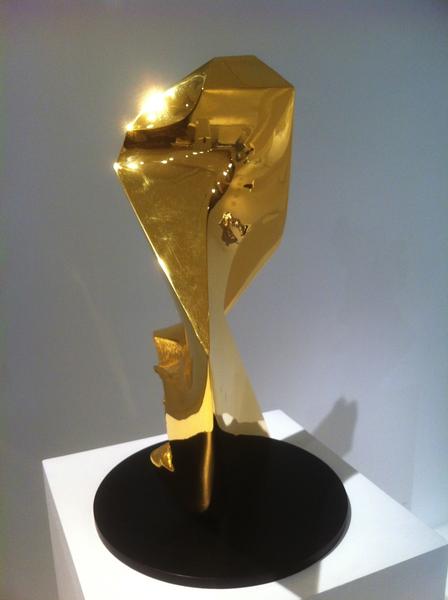 "In my work I target and frame elements that define and affect understandings of identity. I utilize abstraction as my work's voice because of its potential in mapping associations between reality and the layered realms of mental and emotional awareness. Sculpture is my primary discipline. The physical body serves as the form within which humanity's understanding of "self" resides. I think of my works as bodies, entities echoing this state of being while also independently participating in it.
I source a range of influences: music, faith, philosophy and social concerns. I intuitively manipulate media: found objects, clay, plaster, metal, marks, through techniques of sculpting, assemblage, layering and blending to produce my compositions."
-Ebitenyefa Baralaye
Ebitenyefa Baralaye is a ceramicst, sculptor and mixed media artist whose work focuses on themes of identity through abstraction. He studied ceramics at the Rhode Island School of Design and has been trained under assistantship by a range of fine artists and designers.
Born in Lagos, Nigeria, Ebitenyefa spent his early childhood in the Caribbean before later moving to the United States. His imaginative interests lead to creative explorations from and early age and ultimately to a committed dedication to the arts. The vision of his work has been inspired by other artists across various styles and movements along with music, philosophy, culture and by his faith.
Ebitenyefa has exhibited across the northeast United States and internationally with works if various private collections. He resides in New York City where he actively continues to produce work at The Elizabeth Foundation for the Arts.