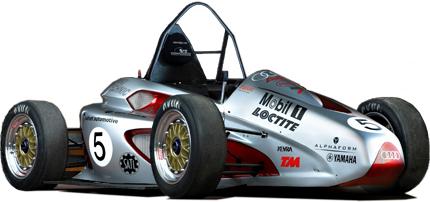 Helsinki Stadia Polytechnic, located in Finland, recently changed its name to Helsinki Metropolia University of Applied Sciences. The university's motorcar racing team, now Metropolia Motorsport, is currently in the design stages for the HPF010, their 2010 car.
In 2007, Epner Technology provided Stadia Polytechnic's motorcar racing team its Laser Gold coated thermal barrier foil to be used for their vehicle's exhaust heat shield and driver's seat. The results proved to be highly effective.
To start the season, the team placed 33rd in the Formula Sae at Ford Michigan Proving Ground. At the Formula Student UK at Silverstone they finished 23rd. At the Formula Student Germany in Hockenheim they placed 4th overall. And to end the season, the racing team placed 1st overall at the Baltic Open at Göteborg.
For more information on Metropolia Motorsport racing team, click the link below.